Why Us?
The Series 63 exam is a quickie but it can be confusing. With a Series 63 tutor, you can accelerate your study time and boost your scores in little time. Consequently, you will learn all about the Uniform Securities Act, registered and non-registered securities, and much more. Our head tutor, Jim, is a rare Series 63 tutor with direct (and current) experience. He deeply understands investment advisers and broker-dealers, and has experience with both. Get your exam done fast. Book a Series 63 exam tutor.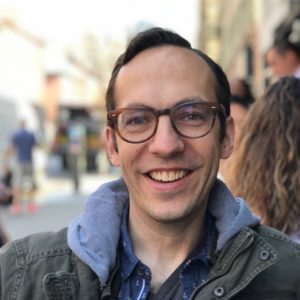 Jim Moore - Series 63 Tutor
MEET OUR SERIES 63 EXAM TUTOR
Jim is our main Series 63 tutor with well over a decade of tutoring experience. Generally, he specializes in private tutoring for a number of financial exams. Specifically, these include the CFA exam, the SIE exam, the Series 7 exam, the Series 79 exam, the Series 86 exam, the Series 63 exam, as well as finance and economics courses at the undergraduate level. Jim has worked at a number of investment banks on Wall Street. Most importantly, he has a passion for teaching and has been a tutor for financial services professionals for years.
List of Topics Covered with Your Series 63 Exam Tutor
Regulations for Investment Advisors and Investment Advisor Representatives
Regulations for Broker-Dealers and Agents of Broker-Dealers
Understanding the Uniform Securities Act
State vs. Federal Regulations
Ethical Business Practices within the Uniform Securities Act
Regulations Around Communications
Administrator Duties and Rules
What You Get With a Series 63 Tutor from Professional Exam Tutoring
What we offer. Our "in-person" or online Series 63 tutor offerings are virtually identical. At P.E.T. your Series 63 tutor will typically use STC curriculum to help you through the content. Since our instructors are familiar with other texts, you can use whichever you'd like. The Series 63 is a short exam. Students typically take between 2 and 6 weeks on average to study for it.
Where to Study? Your Series 63 tutor will first meet you in a neutral setting. The first lesson is typically at a coffee shop or an office space. If you prefer to study out of your home but don't want an online tutor then we can relocate after the first or second session, as long as everyone feels comfortable with that arrangement. The environment is important, and helps maintain focus for instance. I usually leave this up to the student after our first meet-up.
What to Expect? Your tutoring experience is extremely important to us. Hence, it is completely customized to your needs, and no two students' sessions are exactly the same. Sessions can range from a run-through a difficult practice exam questions to a full tutorial on the Uniform Securities Act. Each session is prepared by the tutor but informed by the student's needs. This is coordinated when the student and tutor touch base before the session. The lesson often includes discussing concepts, practice questions, and even test-taking strategy.
What Else?
As a bonus, students can email their tutor when they have one-off questions. Please try to limit this to a maximum of two questions per day. Tutors may not be able to respond right away but they can get back to you typically within 24 hours.
***Online tutoring for the Series 63*** Our most popular offering is the online offering. Due to popular demand, many of our students go with online tutoring. If you are crunched for time then book an online tutor.
SERIES 63 EXAM RESOURCES
STC is our preferred text when it comes to Series 63 prep. As a result of their solid reputation we use them consistently. They aren't the only content providers, but have some great practice questions with their online packages and physical text. Try STC, and also take a look at others like Knopman Marks, for instance. Additionally, coupled with robust study material, our tutors will be able to help boost your score. Overall, our aim is to get you over the hump to pass your exam. So, no matter what provider you go with, we can help. Book one of our tutors today!