MEET OUR PRIMARY TORONTO CFA TUTORS
Our Toronto-based tutors have years of experience in financial services, and have been CFA Charterholders for years. They specialize in private tutoring for the CFA exam, as well as finance and economics courses at the undergraduate level. Out tutors' work experience includes several investment firms on Bay Street, and tutoring financial licensing exams. They are all great people (as you would expect!) and have an eagerness to help. Reach out for details!
List of Topics Covered with Your CFA Tutor
Quantitative Methods
100%
Alternative Investments
100%
Portfolio Management and Wealth Planning
100%
Financial Reporting & Analysis
100%
Ethical and Professional Standards
100%
What You Get With a CFA Tutor in Toronto from Professional Exam Tutoring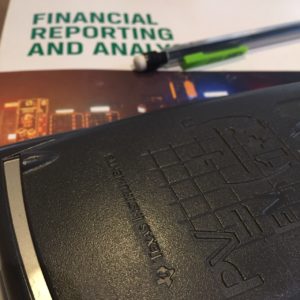 Personalized Attention. Professional Exam Tutoring offers personalized notes and one-on-one sessions to make sure that the lesson is completely customized to your needs as a CFA candidate. We will review lessons and notes straight from the CFA Institute's texts. We provide candidates with carefully crafted lessons to ensure the key points get covered.
A Safe and Quiet Environment. We start every introductory session at a neutral location such as a coffee shop or library. We strive to ensure that both you and our tutors feel totally comfortable in a safe, quiet, and appropriate work environment.
A Highly Skilled Tutor. Our Toronto tutor has on offer for Professional Exam Tutoring has worked in financial services, and studied the subject extensively. In addition, he has an extensive background and personal interest in the field. If you prefer to learn from our head tutor, Jim, then your sessions will have to be online. That said, you can be sure that you will be working with him every time.
Access to the Tutor Outside Tutoring Hours (mostly for one-off questions). Our tutors are competitively priced but go above and beyond with personal availability outside of every session, in addition to the notes and customized practice questions for every session. The CFA Exam difficulty is legendary, so make sure you get started on the right foot. If you are looking for a more personalized approach with your CFA tutor then contact us today!
Check Out My Online CFA Tutor Option If You Prefer
CFA® Tutor Toronto
We mostly cover downtown Toronto but ask us if you're anywhere close by.